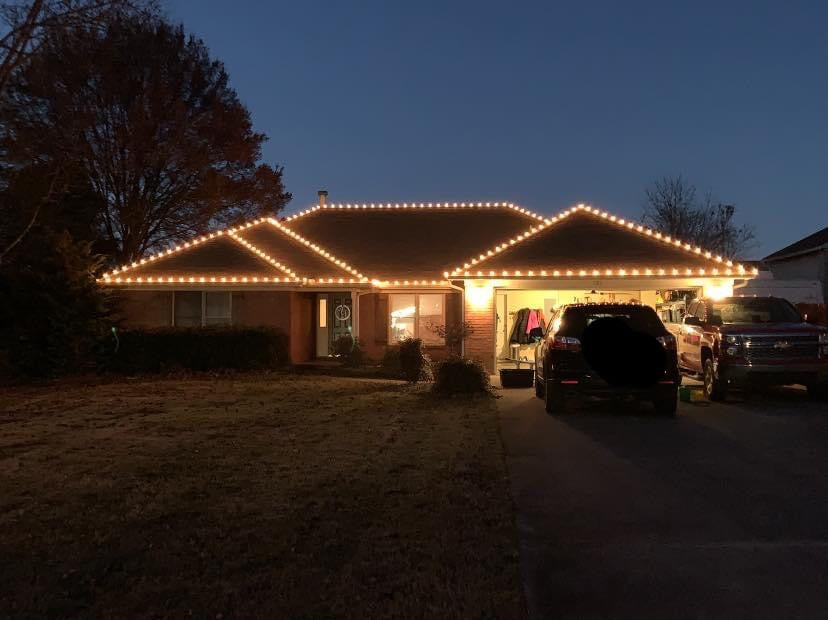 Get this Look: Glass White (Clear) C9 Bulbs
This project used 625 LED bulbs installed into SPT-2 cord purchased in a bulk spool. To create this look, start with this supply list.
Shop the Look
Based on their design and placement, clips can direct the bulb either toward the sky or the street. Clips that have "all in one" styling install light bulbs pointing towards the sky. When used along gutters they point towards the street.
Ridge and ridge row clips install bulbs along the peaks of the roof. Lighting the peaks or ridges of the roof highlights the elevation of this house and makes the installation more exciting.
Here are a few styles of clips to consider. They are packaged in quantities of 500 and 2000 with a few also available in 100's.
First-time installation? If you aren't ready to take on the peaks, start with the outline of the house and add the peaks next year.
Nervous about installing lights yourself? Reach out to an off-season roofing company or Christmas lights installer in your area. During the off-season, many roofing companies install Christmas lights.