Gary's Phenomenal Christmas Display!!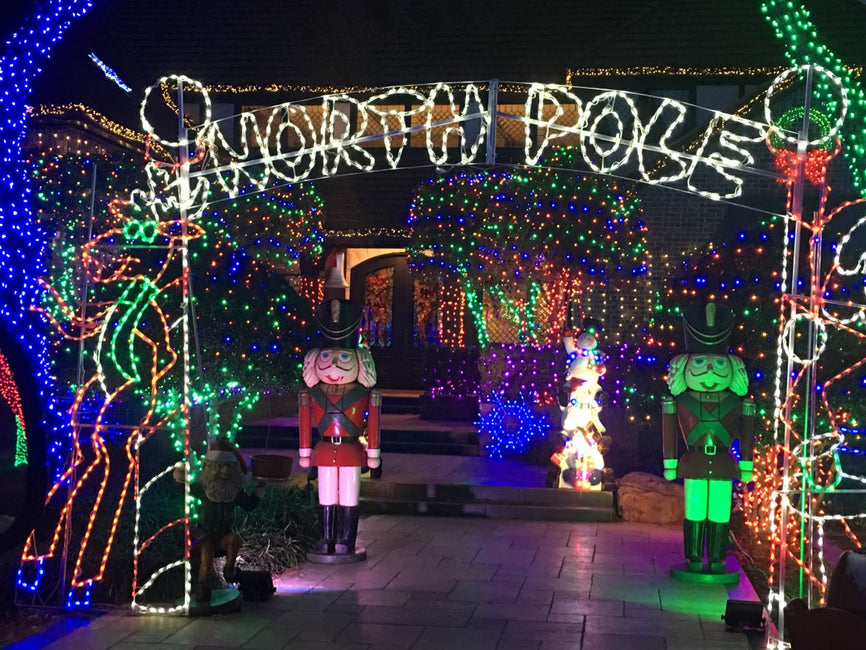 This past December (with great excitement) we visited with Gary out in West Texas and see first hand his fantastic Christmas lights display.
We can see why folks come in from all over the country to see the labor of love that results after weeks of a crew working to install 1000's of Christmas lights in all styles: string, rope, and net lights.
If a photo is worth a 1000 words, then scroll to see more than a few 1000.
We loved the attention to detail, the variety in the displays and the sheer quantity of lights. Driving through Gary's yard in December may very well become a family tradition.
Interesting in creating this type of display at your home?
LED Christmas lights make displays like this possible with their vibrant colors and low current requirements.
Here's the start of your material's list:
See our progression of photos as the sun sets and the lights come into full view.
I'm already putting pen to paper to plan our Christmas light display for next season.
How early do you start planning?
What a magical day!!
---