Homemade Christmas Gifts - Easy For You and Easy on Your Budget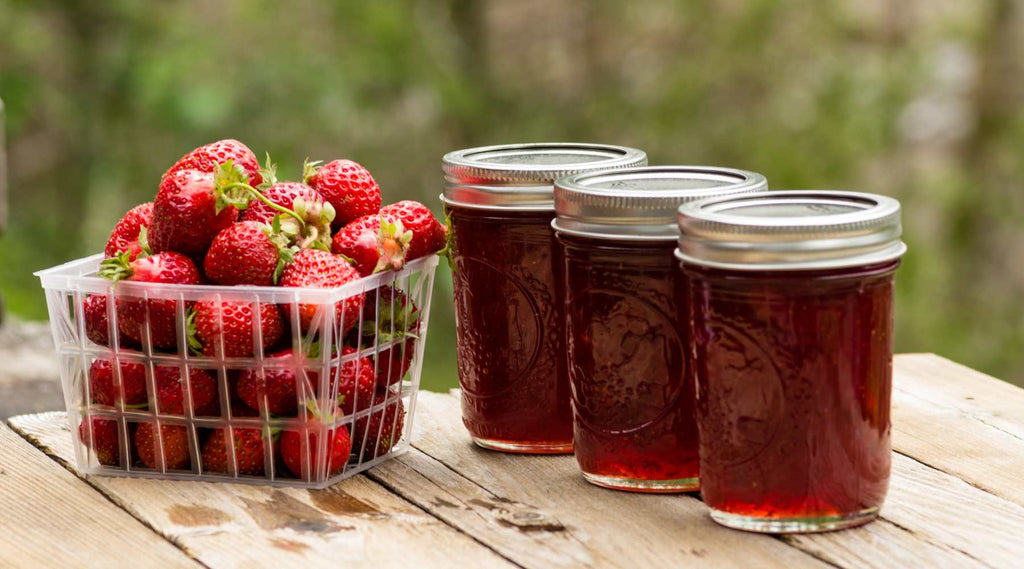 The true spirit of Christmas is about showing our love and appreciation to family members and friends. The easy thing to do is to run to Target or a local mall and pick up a few items. If your list is as long as mine, however, this can get expensive.
I solve this problem by blessing others with handmade items that I make with my family. I hope you'll be inspired to create personal and unique gifts for your family and friends this Christmas season.
You're almost out of time - at least you have a week and a weekend left!!

Food Gifts
During the Christmas season don't we all look forward to comfort foods and those special dishes that only show up around the holidays? Food gifts are much appreciated - delicious and consumable. A plate of brownies is always the correct size.
If you are crafty, lovely packaging can elevate your creations. Collect and decorate jars, baskets, and gift boxes with organza, gossamer, or grosgrain ribbon and perhaps a beautifully handcrafted Christmas ornament for a special touch. If you start looking out early enough, many soups and sauces come in lovely jars that can be repurposed for gifts.
Colored cellophane, printed fabric, or sparkly tissue papers are all wonderful ways to present your food gifts. Cut a tag out of brown paper, punch a hole, and use a piece of twine or raffia for a lovely rustic accent.
Ideas for food gifts might include:
Cookies
Hot chocolate mixes
Coffee and tea packets with a special mug
Homemade jams, jellies, relishes, salsa
Homemade fudge
Brownie or cookie mixes in a jar with an attached recipe
Spiced almonds
Trail mix or homemade granola
Homemade Jelly (remember grape juice and pectin from the camp when you were a kid?)
Barbecue rubs for the grill masters in your life
Homemade syrups
Popcorn balls
Freshly baked bread to go with jams and jellies
These are just a few suggestions for gifts from your kitchen. Pinterest has a TON of recipes that are family tested and photographed so you'll know if you got it right.
If you have time, pick a theme and add some small purchased items to round out the gift. Especially if the recipient is a teacher. Consider these pairings:
Small loaf of homemade bread and a kitchen spreader (TJ Maxx or Marshalls for $1.00)
Cookies on a pretty dollar-store Christmas plate
Homemade Hot Cocoa Mix, a cup, and a diary or devotional
A DVD, homemade popcorn, some homemade candy, and a couple cans of soda
Repackage bulk-purchased honey - find a beekeeper if you can and give that gift with a wooden "honey stick" from World Market - this would also make a nice accompaniment to that loaf of bread!
Craft Ideas
Simple craft ideas are ideal for this time of year when time is of the essence. Your family members and friends will appreciate the time you took to create something unique just for them.
Star-studded candles - Purchase candles in your choice of color and size. Use metal star studs (found at craft stores) to decorate the entire candle by pushing them into the candle at varying intervals. Add an organza or gossamer ribbon tied in a bow.
Cinnamon candles - Pillar candles are ideal for this project. Hot glue long cinnamon sticks to a pillar candle, surrounding the entire candle or just partially. Again, tie ribbon around the candle with a bow and add a sparkly trinket in the middle of the bow for a beautiful presentation.
Glass Christmas ornaments - Purchase plain glass ornaments at your craft or local dollar store. Consider a project using acrylic paint. Pour a little into the top of the ornament and allow the paint to swirl around the inside. Once the ornaments are dry, nestle several into tissue paper inside a basket or box and gift them to friends and family.
Sewing projects - straight lines are very easy! Create potholders, themed pillowcases, tote bags, decorative pillows, and placemats that fit the decor of the recipient.
Photo albums or photograph collages - use your favorite photos from the year to create a keepsake album or a photo collage for the wall. Images of loved ones are bound to bring smiles all year round.
Giving homemade Christmas gifts are an excellent, personal, and unique way to show our loved ones they are special and unique themselves, so think outside the mall this year and create one-of-a-kind gifts for your children, spouse, family members, and friends.
---