Decorate for Thanksgiving with battery lights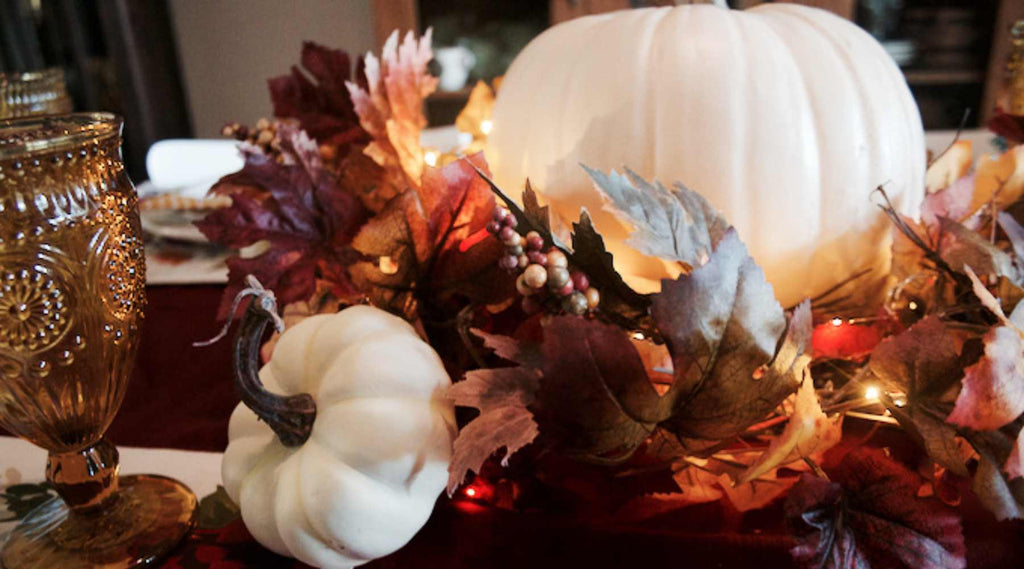 Thanksgiving is the perfect time to gather with family and friends and celebrate the abundance of the harvest season. One way to add warmth and coziness to your Thanksgiving decor is to incorporate battery lights. These light sets are made with tradition glass bulbs, LED bulbs that match LED mini lights or with little droplets of light on almost invisible wires. They are a versatile and convenient way to add a touch of sparkle to any setting without having to worry about finding an electrical outlet. That's pretty inconvenient in the middle of a table!

To create a stunning Thanksgiving table centerpiece, distribute a few strings of battery lights around autumnal flowers or leaves. Add a pumpkin or three. Coordinate with amber glassware. Add place cards, placemats, fabric napkins and the fine china place settings that should be used an celebrated (and sometimes broken) all year. Use your imagination and a quick trip to the hobby store to create a tablescape ready for family and friends.

For an elegant touch, use battery-operated fairy lights to accent your autumn garlands and wreaths. Drape the garlands over your mantel or hang them on your walls and windows, then add a touch of sparkle by weaving in strands of fairy lights.

To add a rustic touch to your Thanksgiving decor, fill a container with dried corn kernels or beans and wrap a string of battery lights around the container. You can also place battery-operated candles inside mason jars filled with autumn leaves or gourds for a cozy and inviting look.
A DIY popcorn and container project.

DIY projects can also be enhanced with battery lights. In the guest bath, add a string of battery-operated lights around a vase filled with fall flowers, or use a string of lights to illuminate a collection of vintage mirrors. In the entryway, use battery-operated lanterns to create a warm and inviting atmosphere both inside and outside your front door.
Incorporating battery lights into your Thanksgiving decor is an easy and affordable way to add warmth and coziness to your home. With a little creativity, you can create a beautiful and inviting space that your guests will love.
---