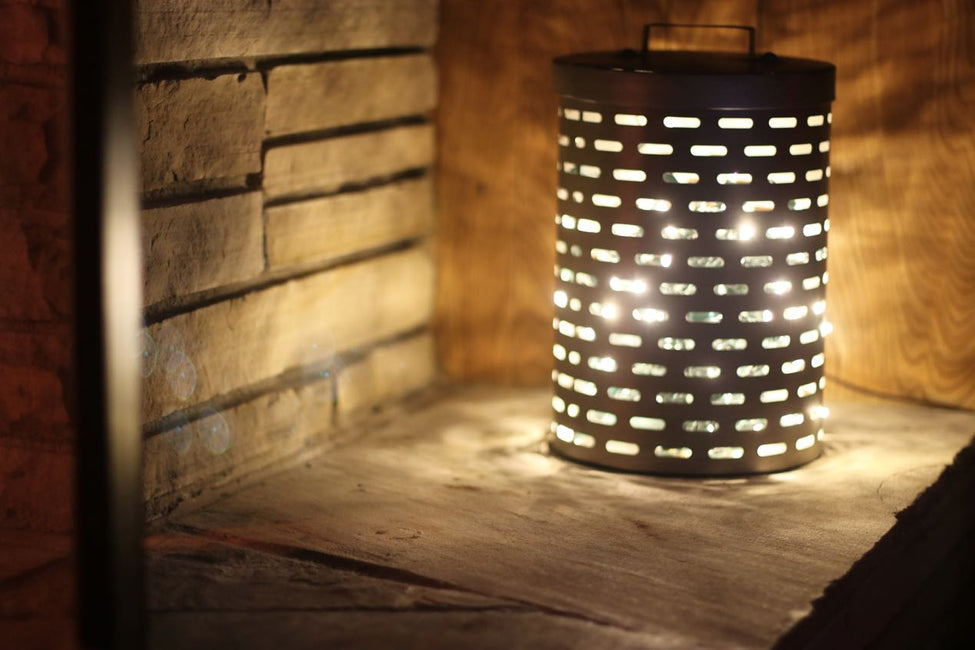 Always on the lookout for containers and projects to add ambient light to our home spaces, we definitely scored when we found this olive bucket!
This olive bucket is perfect for providing some ambient lighting to any space.
MATERIALS
Find an olive bucket at the local hobby store or furniture and decor source. We've seen these at Hobby Lobby and Nebraska Furniture Mart.
The finish on bucket is a matte pewter.
Because they are manufactured with small lenses, this warm white 5mm LED light string is our brightest of the LED mini lights. We keep a string or two on hand around the house just for projects like this.
Just pop the lights in the bucket and your work is done.
We've tucked this into a dark corner next to a fireplace. It would work equally well on an entry table or a bathroom as a nightlight.
Where would this look pretty at your house? Share your photos (#christmaslightsource) and leave a comment below.
Featured Products
Additional Reading
---