What are the best Christmas lights for outside?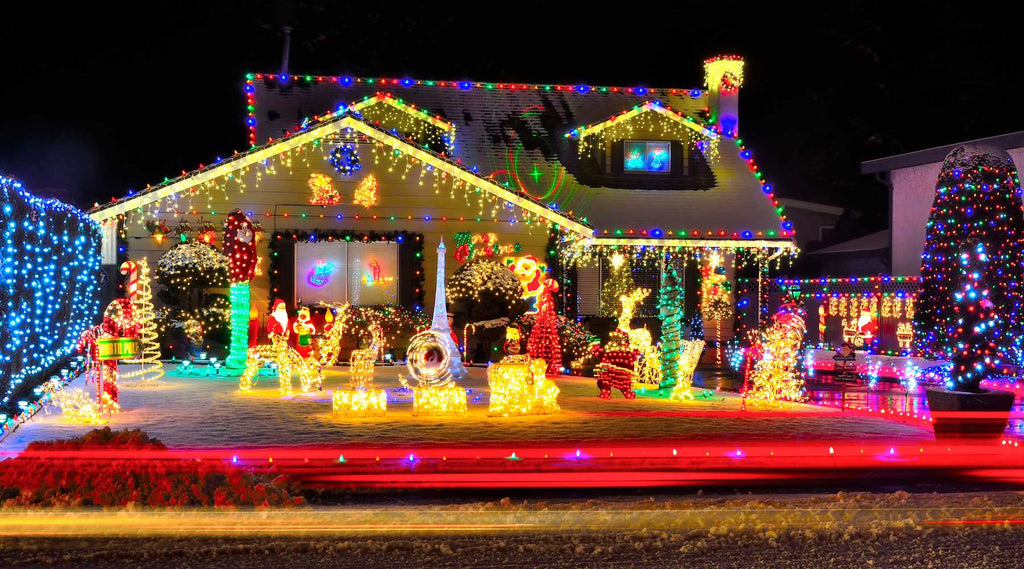 As a holiday decor expert, I can confidently say that outdoor Christmas lights can transform any home into a winter wonderland. Choosing the right lights, however, can be daunting. In this article, we'll discuss the different types of outdoor lights, factors to consider when selecting them, and some product recommendations for the best outdoor Christmas lights.
Types of Outdoor Lights
When it comes to outdoor lights, there are various types to choose from, including:
1. String Lights
Available in both glass and LED, string lights with small bulbs are the most popular outdoor Christmas lights. They feature multiple small lights attached to a cord and can be draped along fences, trees, and other outdoor structures.
String lights would also include mini light strings, icicle lights, net lights, trunk wraps, and curtain lights.
2. Bulbs and Cords
Custom bulbs and cords - normally filled with C7 or C9 bulbs - are a great way to light up your walkway or driveway. They are also THE classic way to outline rooflines and outbuildings. On the ground, they are typically installed with stakes. Along shigles and gutters, there are tons of clips to choose from.
3. Rope lights
Encased in a tube of plastic, spools of rope lights are easy to use outside and are resistant to all but the most inclement of weather. Use them to show the way along a dock, outline rooflines, or use to create pictures or words on flat surfaces. Use the to wrap trees - especially palm trees!
Installed on metal frames, rope light can light the centerpiece of your Christmas lights display.
Can all lights be used outdoors?
it's essential to note that not all lights are suitable for outdoor use. Indoor lights are not designed to withstand harsh weather conditions, and using them outside could cause safety hazards.
These lights include most battery and craft lights. Made with smaller wiring and lighter use plugs, keep these puppies inside the house.
Factors to Consider
When selecting the best outdoor Christmas lights, consider these factors:
1. Durability
Outdoor Christmas lights need to be able to withstand harsh weather, so look for lights made with high-quality materials that are both waterproof and frost-proof.
2. Energy Efficiency
Choose energy-efficient lights to save on electric bills.
3. Weather Resistance
Look for outdoor Christmas lights designed to withstand extreme temperatures, moisture, and other weather conditions.
4. Brightness
Consider the brightness of the bulbs used in the lights. Be mindful of the brightness and avoid lights that could be too harsh for your surroundings.
5. Aesthetic
Consider the color temperature and design of the lights. Choose illumination that complements the style of your home.
In conclusion, when selecting the best outdoor Christmas lights, focus on durability, energy efficiency, weather resistance, brightness, and aesthetics to balance both functionality and style. With these factors in mind and our product recommendations, you can create a beautiful and durable outdoor lighting display to celebrate the holidays.
---