Mini Lights on Black Wire - Decorating for After-5 Parties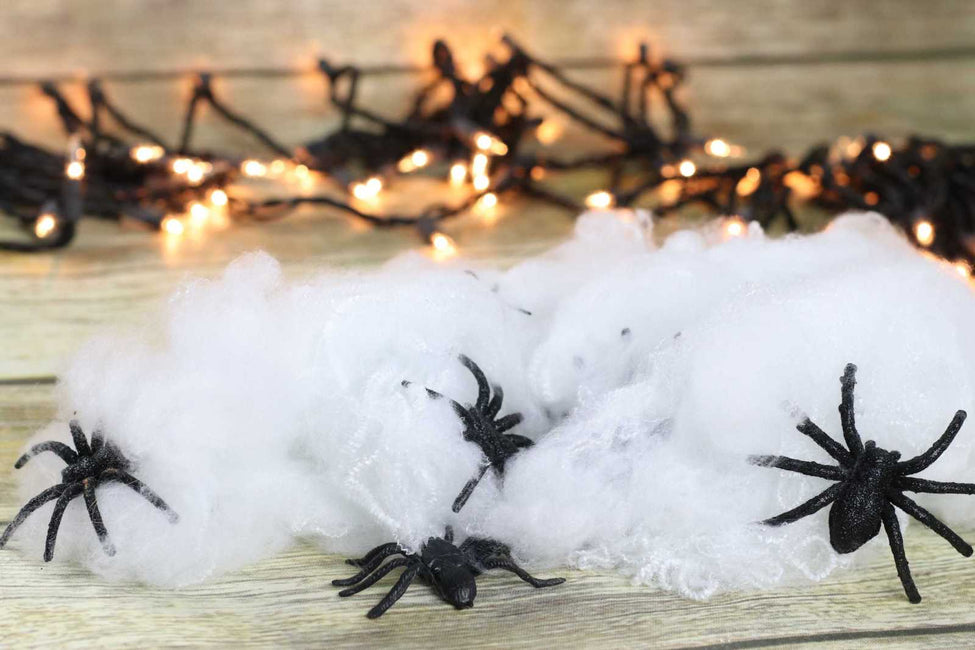 October certainly does see the kick-off of the holiday dinner party and after-5 event calendar. I really do love this time of year.... and I love to have a party or two of my own.
One set of lights that I keep handy at my house is a few sets of white and colored lights on black wire. I use the clear for more formal occasions and will use the colored lights to decorate for sports or if I'm running with a color scheme like pink for October or blue for a little boy party... superheroes always come with a lot of blue!
Christmas lights on a black wire are significant as the wire takes the second stage to your mini light bulbs once the sun goes down. This makes them perfect for decorating between the rafters of an overhead patio arbor.
I also love them in our basement as they can be tucked under our make-shift "Our Gang" stage and give my sons another thing to choose for ambiance for their latest production.
Orange on the black wire is an excellent choice for parties in October. We love kicking off Autumn with a fun get-together with friends and family, where we serve warm stew and start pulling out the mulling spices (even if it is still 90 degrees in the afternoon in Texas). Using lights to decorate these events is inexpensive and makes up for the total lack of snow and fall breezes. The orange lights are perfect for Halloween, and the black wire blends nicely against a dark background on our porch when we have the energy to put together decorations that freak out all the neighborhood kids.
As part of our Christmas lights business, we sell many, many strands of black wire lights to convention centers, event planners, arts studios, galleries, and other similar business. The color of the wire makes them just look a little more upscale. We also have customers who want to light up a dark background and the black wires blend in nicely with a black backdrop.
I even spoke to a non-profit in Miami this week about creating a wall of a curtain of stars with these lights against black drapes. I suggested they add a second layer of black organza to further diffuse the lights creating that starry effect.
So, consider using these mini lights as part of your decoration if you are like me - just inviting a few friends over for soup - or are planning your group's next big gala.
Shop for Mini Lights on Black Wire
---