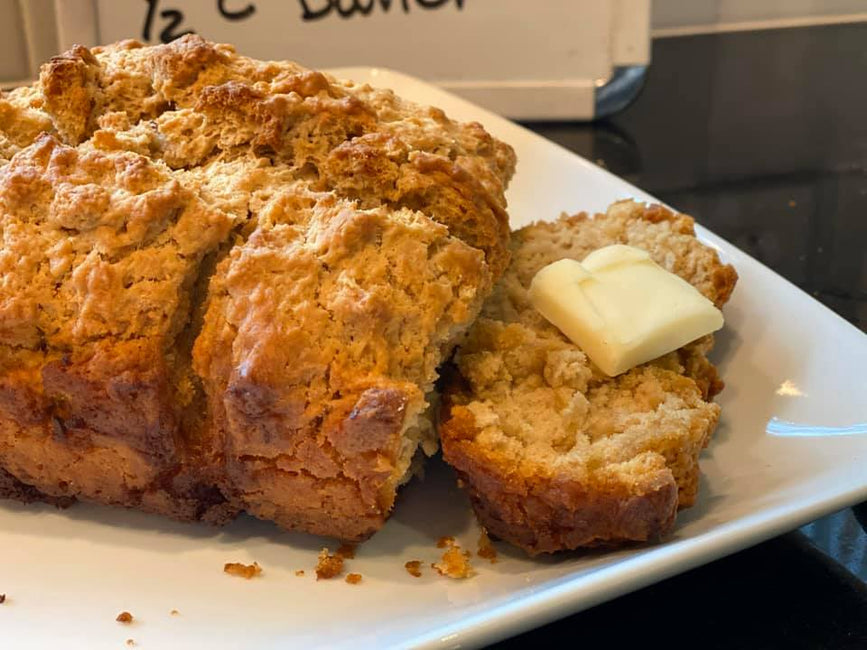 Beer bread is super easy and is sure to impress family and guests.
Ingredients
Ingredients
3 cups sifted flour
3 t baking powder
1 t salt
1/4 c sugar
1 can beer - dark is nice
1/2 c melted butter
Instructions
Sift flour through a mesh colander into a bowl
Sprinkle baking powder, salt, and sugar over the flour and mix it in
Stir in the can of beer until mixed
Pour half of the melted butter into a pan, add the dough, pour over the rest of the butter.
Cook at 375 degrees until brown and a toothpick or chopstick you poke in the bread comes out clean.
Enjoy with butter and jam!
Let us know if you try this recipe in the comments below.
Here is a quick video
---